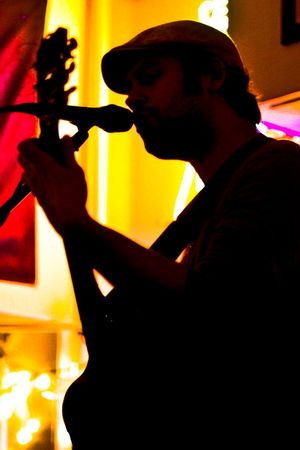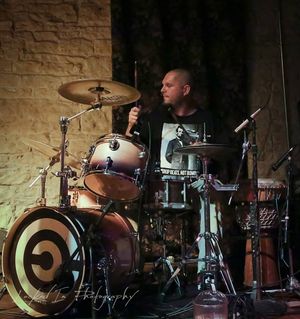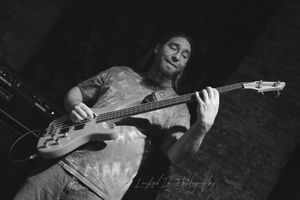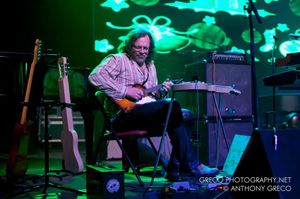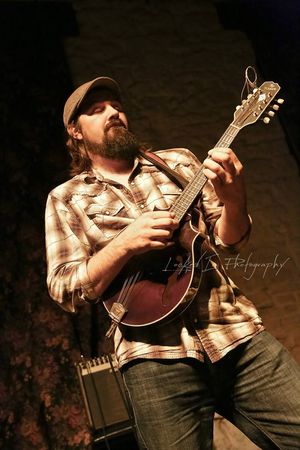 ALEX HOFFER: 
A full-time musician since the age of 23, Alex has been one of Chicagoland's hardest working Singer/Songwriter's for close to a decade. Alex has been a featured artist on Windy City Live (ABC), The KAT 105.5FM and a 93XRT Christmas, Local Anesthetic Show, at The Cubby Bear. With AHB, Alex has put together some of the very finest Chicago has to offer. Blending heavy Blues styled vocals with a more Funk, Rock and Folk guitar style, there's an unknown familiarity about Hoffer and his music. Nothing is ever quite one thing or another stylistically which is perfect considering the band with him consists of a plethora of different influences. 

DONECO NUDI: Don has been at a drum kit for a quarter century. Don't let the timeline fool you though, he's no old man. Having backgrounds in Metal, Progressive Rock, Fusion and Bluegrass, as well as being a teacher of music theory, his wide range of rhythms flow through seamlessly. He's been behind bands such as John Condron and The Old Gang Orchestra and Colonel Chloroform just to name a few. More currently, you can also see him with Tom and Pat in their project, Mr. Grady. 

TOM MASLOWSKI: Smiles are contagious when you see Tom playing on stage. His personal presence is warm and inviting and hard not to watch. Tom has been in several projects with Don (Mr. Grady and more) and Pat and his smoothness on the bass lends a perfect flow to the songs. Tom is one of those guys you know right away just wants to play music. Like Don and Pat, he too teaches music. His style invigorates the band with thoughtful bass riffs that open up a new rhythmic direction for the band. 

ANDY ROSS: Andy Ross has been a staple in such bands as Coopers Grove, The Makena Hartlin Band and the Allman Brothers Tribute, Eat-A-Peach. As tasteful as they come and wicked as a witch on the slide, Andy puts a very deliberate and well thought approach into each of his licks and it plays so well into the mixture of styles swirling in AHB. Like many of the guys here, he's also a music teacher as well as a performer. 
PAT OTTO
: Pat has been soothing souls with his stylings on Mandolin and Mandola (Mando Grande) for many a' moon. You can find him pretty regularly playing with the Alex Hoffer Band or with acts like Eric Lambert, Leadfoot, Cornmeal, and tons more. He's a welcome addition to the crew as his personality is just as inviting as his musicianship. He's a bluegrass master, but he's also well versed in Blues and Funk. Pat also adds a extra layer with his harmony vocals. This guy is a Jack of all trades and if you've been listening to LIVE music anywhere in the midwest in the last ten years, you've probably seen Otto.  
KEVIN DAVIDSON:
You may remember Kevin from Alex Hoffer & The Humans. You may also remember him from Land of Atlantis or Brainchild as he's played with both over the years. Kevin's really got a knack for good lines and filling space with complimentary sounds. It's almost difficult to say, you're at all Funk, if you don't have some horns behind you and Kevin brings the Funk as well as a fine tuned ear. Adding spices of Jazz and even Latin, AHB is quite lucky to have Davidson working the buttons behind his Tenor Saxophone.